Click on the images to see larger versions. Enjoy!
Keynote: Dani Reiss, Canada Goose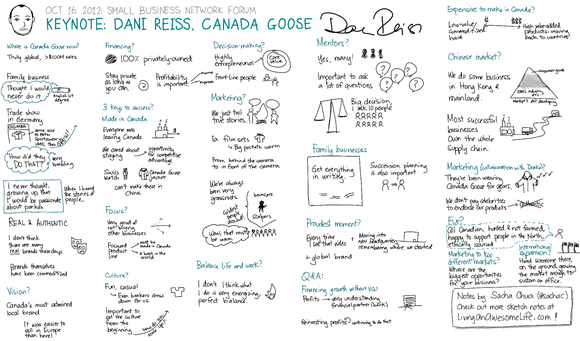 E-commerce in Canada – Drew Green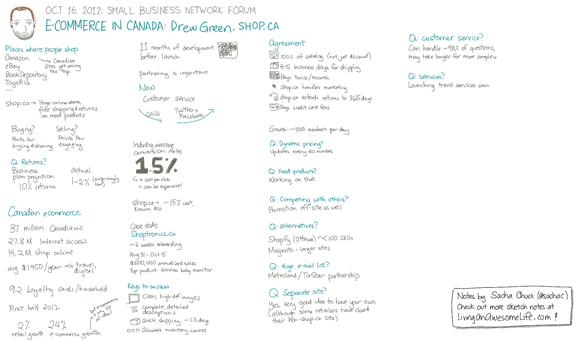 The Power of Networking Tactics – Bobby Umar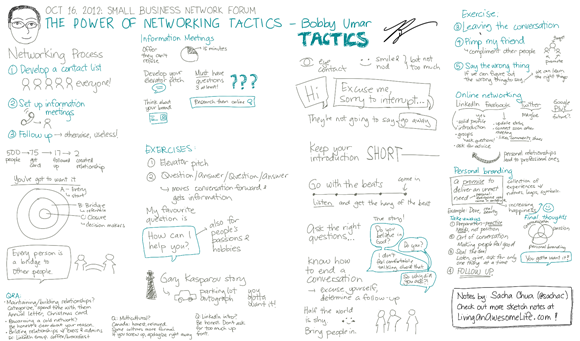 Find Customers, Keep Customers – Marie Wiese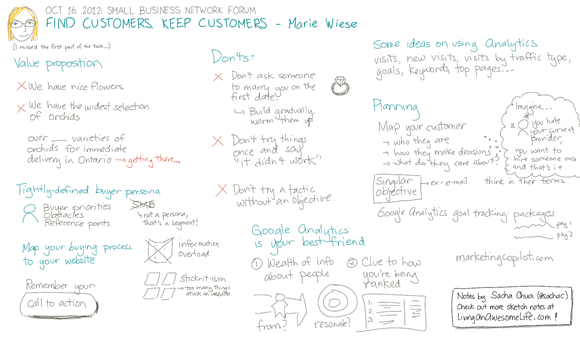 Open Rates, Clickthroughs & Conversions – Javed Khan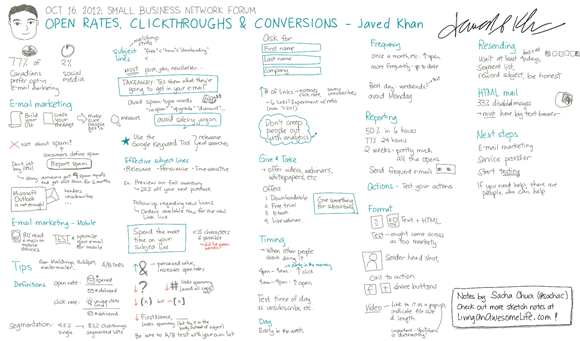 Closing panel: Where to Find the Funs to Grow – Marissa McTasney, Erica Ehm, Roy Pereira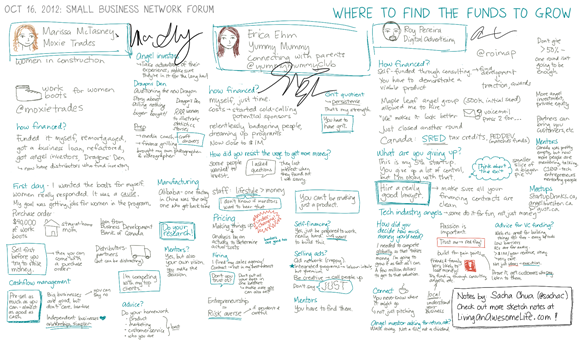 Like these notes? Check out my other sketchnotes and visual book notes. If you'd like to find out whenever I post new business/tech-related sketchnotes (typically once a week), sign up for just sketchnote-related notifications or subscribe to my blog (includes other posts). Enjoy!
Last month, I wrote:
In September, I'm looking forward to spending time with
my parents, sister, and brother-in-law; sharing lots of sketchnotes
from the Quantified Self Conference; putting together an annual
review; and learning more about mobile development.
It was such a busy month thanks to the trip. I haven't even gotten around to doing that annual review or organizing the pictures from the trip. I'm already halfway through October!
What will October look like? I took a month-long break from consulting in September, so I'm looking forward to getting back into the swing of things and helping my clients get ready for the next major milestones. There are quite a few events in October, so I'll be getting lots of sketchnoting practice. In terms of skill-building, I want to focus on lettering and typography. I'd like to ramp up my delegation so that I can get more things done, too. I'm also looking forward to gathering the papers for my first business tax return and HST return, wow. =)
Blog index
Sketchnotes:
Quantified:
Travel:
Misc:
Reviews: