Sketchnotes from today's pitch afternoon –
62
2-minute pitches from the different teams in Angel Hack Toronto. Lots of great stuff! Feel free to share these visual summaries under the Creative Commons Attribution License.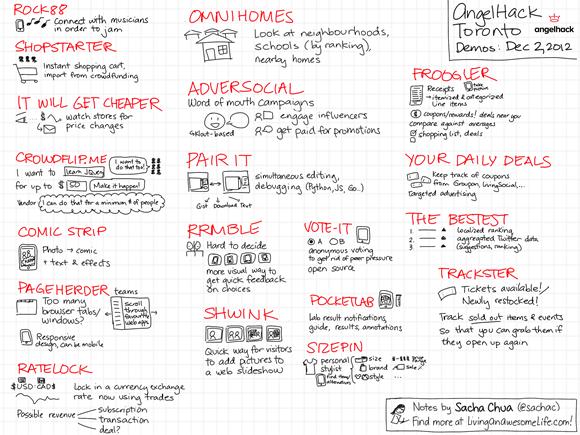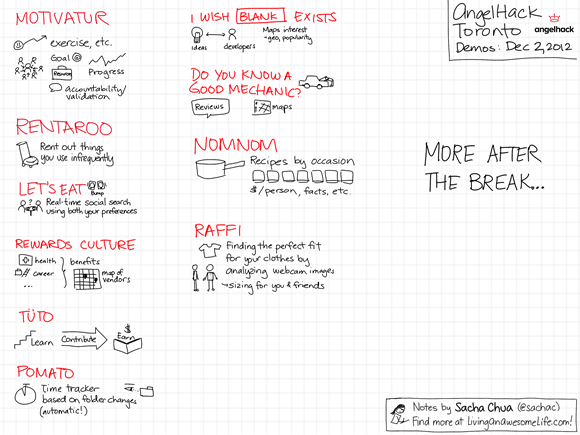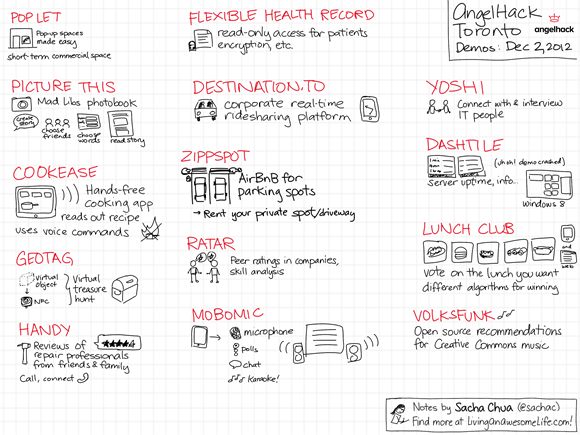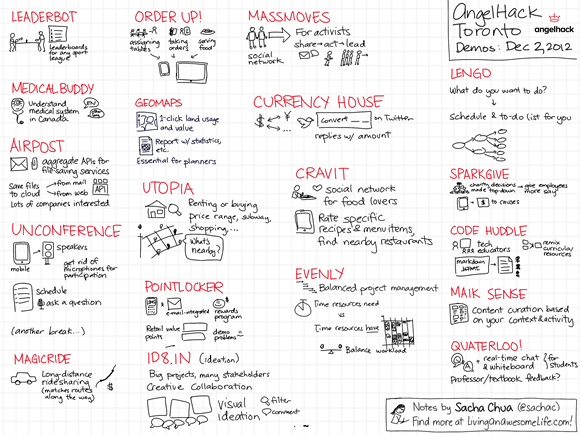 See the AngelHack Toronto presentation list for links to short descriptions
. Like this? Check out my other
sketchnotes
for business- and technology-related visual summaries. Want me to draw for you?
Get in touch!