Click on the image for a larger version of sketchnotes. This talk is part of the free MaRS Entrepreneurship 101 series (webcast and in-person session every Wednesday!)
Feel free to share this! You can credit it as (c) 2012 Sacha Chua under the Creative Commons Attribution 2.5 Canada licence.
Arshia Tabrizi: Startup Law 101: Legal Launchpad – corporate organization, intellectual property, contracts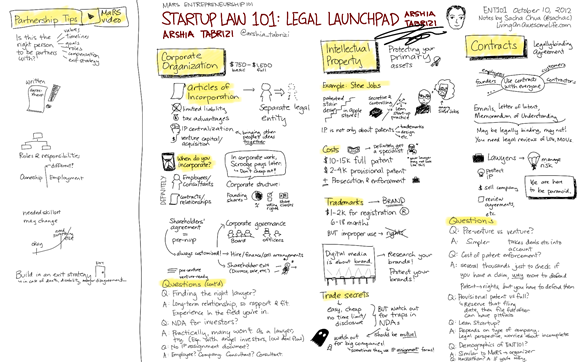 Check out my other ENT101 sketchnotes, or other sketchnotes and visual book notes!