When it comes to finding people for my outsourcing team, I'm like a 5-year-old in Willy Wonka's chocolate factory. There are so many people with so many great talents, and I want to tap all of them.
I find it amazing that I can trade my money (which really represents my time and energy) for someone else's time and energy. For example, the image below took one of my illustrators 4 hours to make based on a photo, for a total cost of around USD 45. This is not an amount to sneeze at, for sure, but considering how long it would've taken me and how badly I would've drawn it myself, it's not a bad trade-off either.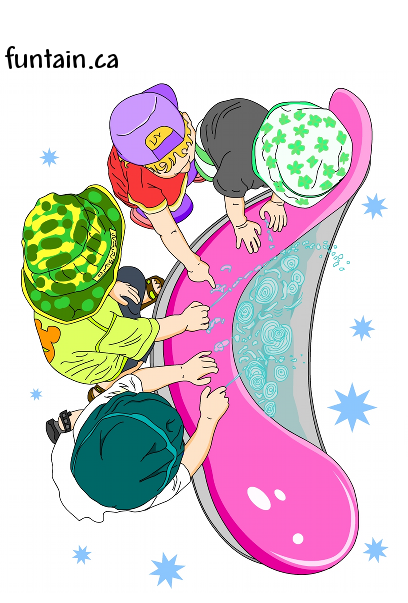 That's so much better than my stick figures. =) Now my personal outsourcing team includes someone who types faster than I do (she's an excellent transcriptionist) and several illustrators who can beat me in a drawing competition even with their eyes closed.
I delegate many clerical tasks, taking it as an opportunity to think about and document my processes. But the times I really enjoy delegating something to someone is when I can tap their strengths at things that I find it difficult to do, and they do things that surprise and delight me. My team doesn't just save me time, they teach me so many things along the way, and they help me imagine even more possibilities.
There's something powerful in here, and I'm looking forward to learning how to make the most of it. =)
You can comment with Disqus or you can e-mail me at sacha@sachachua.com.