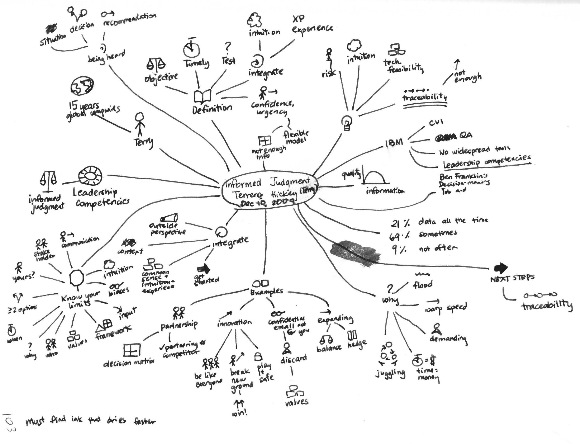 Here are my notes from the Top Talent call on informed judgment, one of IBM's leadership competencies. Click on the image to see it full-size.
The speaker recommended checking out Blink. Blink is a good read, but compared to Gladwell's other books, it doesn't have as much meat as, say, "The Tipping Point." One of my favourite problem-solving books is Ken Watanabe's Problem Solving 101, which was written for schoolkids and is therefore very practical and easy to read.
My key take-away from this talk was to improve the traceability for my decisions by documenting the assumptions, data, experiences, and previous decisions I am basing new decisions on.
Hope this helps!