If you're an IBMer, you might have noticed this rather odd-looking Top Story on our intranet homepage: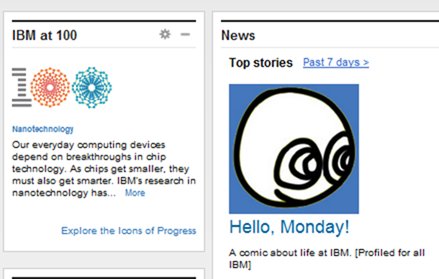 It takes you to this: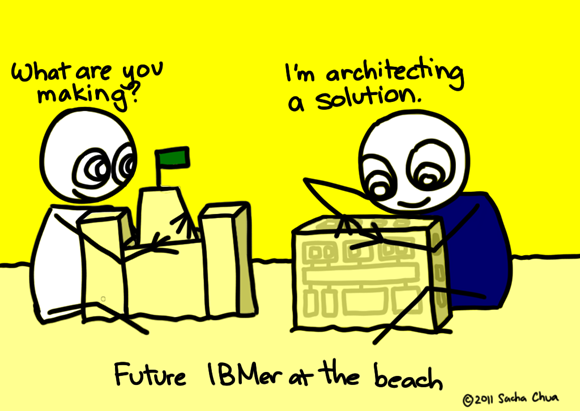 More than a hundred comments so far, and it's only noon! Looks like lots of people appreciate a bit of humour on Mondays. =) The w3 editorial team planned this as a 3rd-Monday-of-the-month feature, so the next one will come out on September 19.
I like IBM, so these comics will be more about gently poking fun at our culture than about sharp cynicism or Dilbert-like humour. Someone's got to be able to look at the bright side of corporate life. =)
This comic's visual style was inspired by Exploding Dog, which I love for its use of colours and simple shapes. I drew it on a Lenovo X61 tablet using Autodesk Sketchbook Pro.
I've requested a whole bunch of books from the library and am making time for regular practice. Looking forward to learning more about comics while squeezing this into the gaps of my day job (consulting and Drupal/Rails web development). Glad to make people's Mondays a little bit brighter!