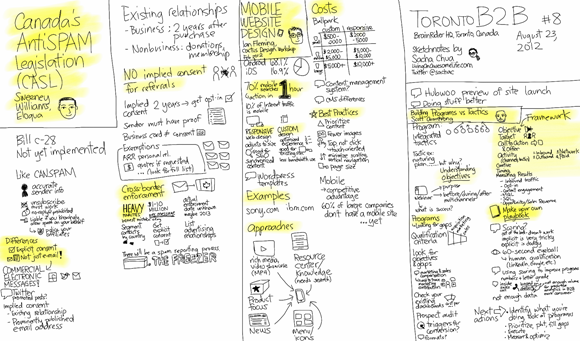 Click on the image for a larger version.
At today's TorontoB2B Marketers Meetup, Sweeney Williams told us about Canada's upcoming anti-spam legislation, Ian Fleming shared different approaches to mobile website design, and Scott Armstrong talked about how they're working on a program-based marketing playbook at Brainrider.
I've just put my Evernote sketchnote collection online, and you can browse and search within it on the Web. If you use Evernote, you can add the notebook and browse through it there. =) Enjoy!
Like these? Check out the sketchnote for the previous #torontob2b meetup (lead generation, Q&A) or my other sketchnotes!