These sketchnotes are from TEDxToronto 2012. The conference explores the theme of Alchemy.
Feel free to share this! You can credit it as (c) 2012 Sacha Chua under the Creative Commons Attribution 2.5 Canada licence.
Click on the images for a larger version of my sketchnotes.
Vasiliki (Vass) Bednar, Ronald J. Deibert, Angie Draskovic, and
Ryan Henson Creighton & Cassandra Creighton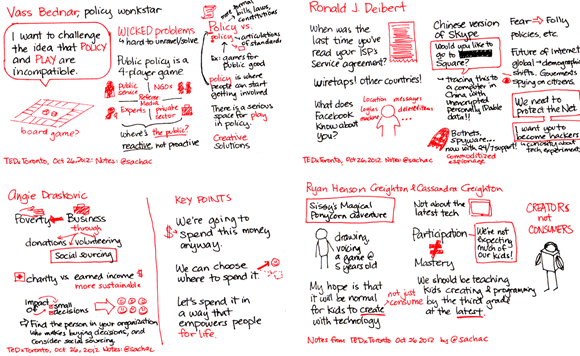 Marcelo da Luz, Isha Datar, Jon Dwyer, and Susur Lee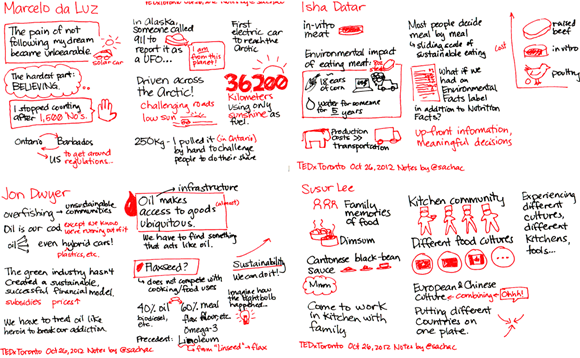 Dr. Joseph Calazzo, Sonya JF Barnett and Heather Jarvis, Shawn Micallef, and
Stéfan Danis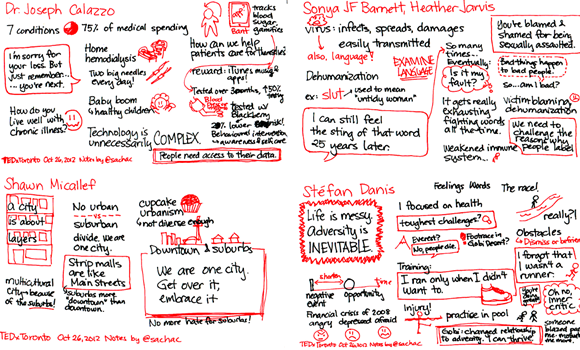 Laura Reinsborough, Steven Page, Barbara Arrowsmith-Young
Check out my other sketchnotes!