UPDATE 2012-12-10: Now with links to slides!
Quick notes from WordCamp Developers Toronto 2012 Day 1. Enjoy! Click on the images to view a larger version. Please feel free to share them! © 2012 Sacha Chua, Creative Commons Attribution Licence
Creating Your First Plugin the Easy Way, Christopher Ross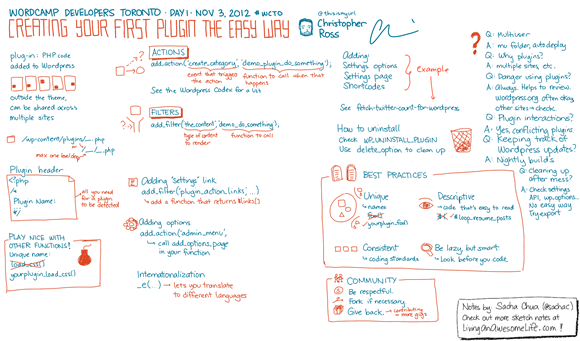 Intro to the Template Hierarchy, Al Davis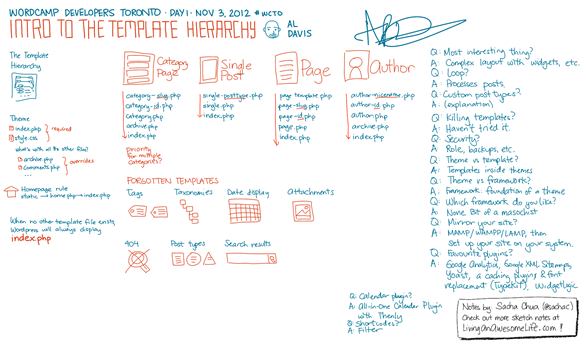 User Centricity in WordPress Design, Taylor Dewey
Panel: Building a WordPress Development Business – Shannon Smith, Tom Auger, Brent Kobayashi, Dale Mugford, Trevor Mills, Marko Heijnen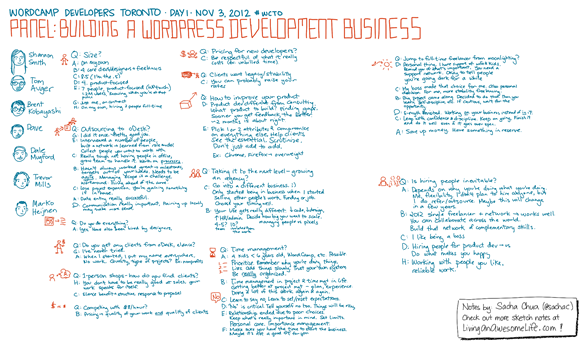 Unconference: Women in WordPress – Hosted by Shannon Smith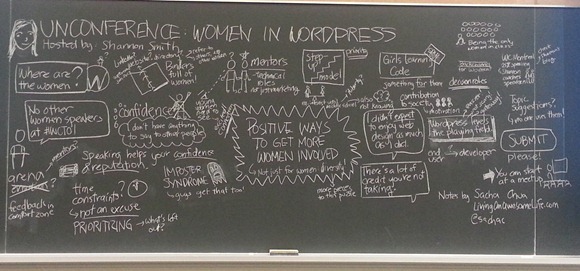 WP Theme Frameworks: Speed Up Your Development Process, Chad Mohr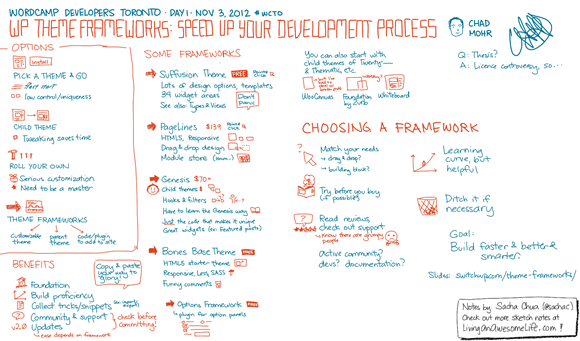 If you like these, check out:

You can comment with Disqus or you can e-mail me at sacha@sachachua.com.