Setting a price for products and services seems like a black art. The Art of Pricing covers strategies that you can use to come up with differentiated prices, versioned products, or segment-based approaches.
Click on the image for a larger version of the sketchnote.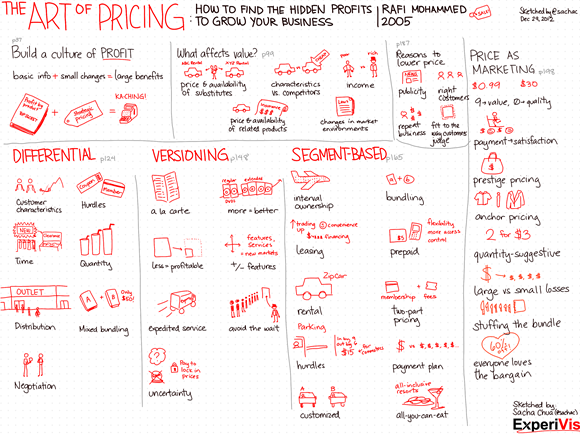 The Art of Pricing has some tips for entrepreneurs who are trying to figure out the right price for their first product or service (see the value decoder on p99). It has more tips for business owners who have established a few profitable offerings and are trying to figure out how to tweak the levers for more profit or expanded markets.
Feel free to share this! You can credit it as (c) 2012 Sacha Chua under the Creative Commons Attribution 2.5 Canada licence.