Lots of people sell, even if they don't know it yet. Selling – convincing someone – is a normal activity. In his 2012 book To Sell is Human, Daniel Pink shares a few practical tips on how to sell more effectively through attunement, buoyancy, and clarity. Good read with research-backed tips and illustrative case studies.
Click on the image for a larger version.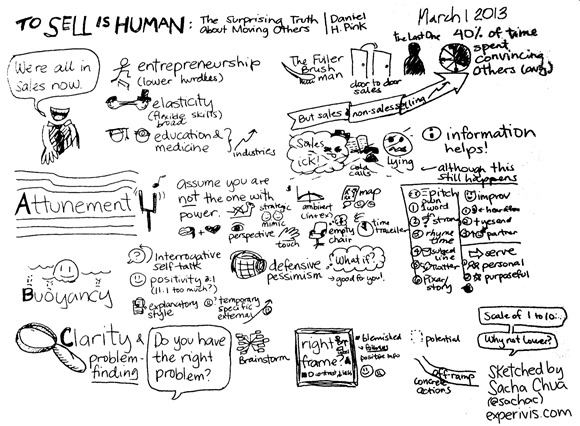 Feel free to share this under the Creative Commons Attribution License! Links are appreciated. =)

 

Amazon affiliate link: I earn a tiny fraction if you buy something from Amazon's site after clicking on the link, even if it has nothing to do with the book. =)

If you have a library near you, you can check it out there too. (I totally love the Toronto Public Library!)

You can comment with Disqus or you can e-mail me at sacha@sachachua.com.