Intense learning can be exhausting. Here are some tips to manage your energy and make the most of a long day of lectures. Click on the images for larger versions!
Energy is the first part of the equation. If you're not alert, you'll have a harder time understanding and remembering important topics.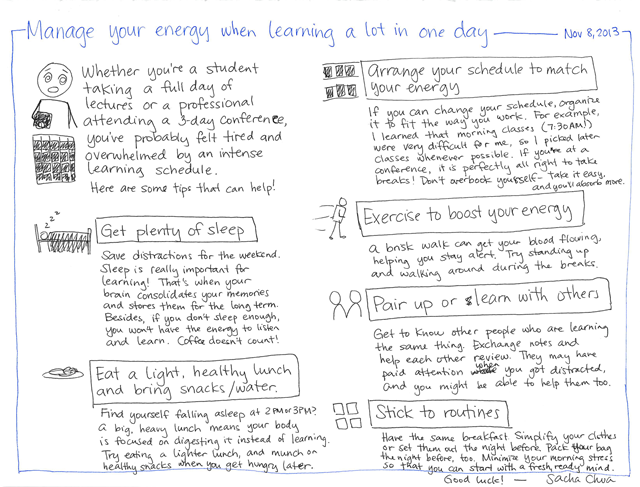 Full disclaimer: In university, I fell asleep in many of my classes because I hadn't quite gotten the hang of these things. (Also, I had to sign up for a 7:30 AM class once. The topic was fun, dragging myself out of bed wasn't.) Learn from my experience and manage your energy well. =)
Okay, now that you're in the lecture, how can you deal with common challenges? Here are some ideas.
Review is where learning really happens. That's when you fill in any gaps and connect what you've learned to what you need to remember and what you've learned before.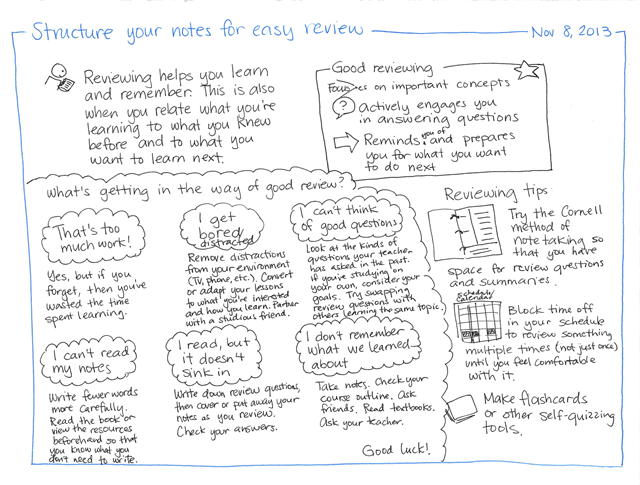 Hope these tips help!