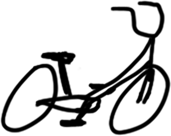 I've just come back from a bike ride organized by the Toronto Bicycling Network. The ride was supposed to go from High Park to Port Credit, but we stopped at the Tim Hortons near Alexandra Avenue and Lakeshore Road because it was raining so hard. The Tim Hortons we stopped at was just 3.5km from the destination, though, so I'd count that as mostly there. =) In total, I biked 33.7km in about two hours of constant rain, although part of that time was spent rather comfortably sipping hot chocolate inside the cafe.
This is where we ended up: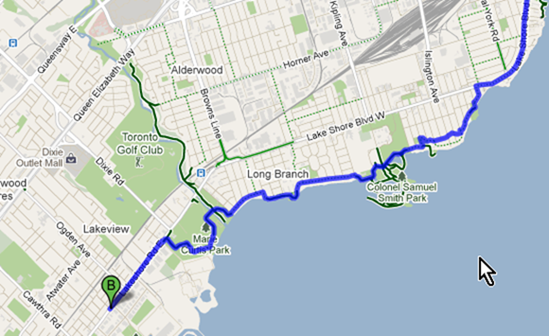 I'd never been that far west on my bicycle, and I haven't biked in the rain for such a distance or length of item. It's not that scary after all, although I wish I'd worn my rain pants and my gloves!