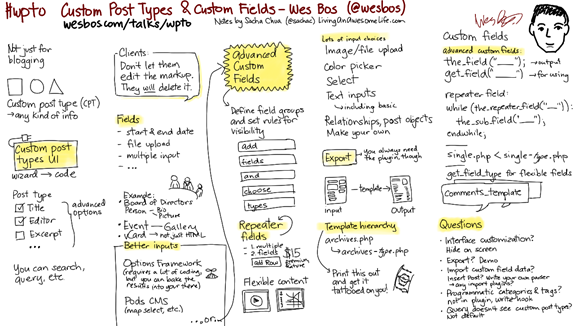 Click on the image for a larger version.
Wes Bos talked about custom post types and custom fields, sharing plenty of tips on how to use Advanced Custom Fields to make the user interface much simpler. You can find his slides at http://wesbos.com/talks/wpto .
Like this? You might also be interested in another WPTO sketchnote (The Publishing Side of WordPress – Andy McIlwain). Check out my other sketchnotes for more. Enjoy!