These sketchnotes are from the keynotes and Mobile Business track of AndroidTO 2012.
Feel free to share this! You can credit it as (c) 2012 Sacha Chua under the Creative Commons Attribution 2.5 Canada licence.
Click on the image for a larger version of sketchnotes.
Design – Kim Pimmel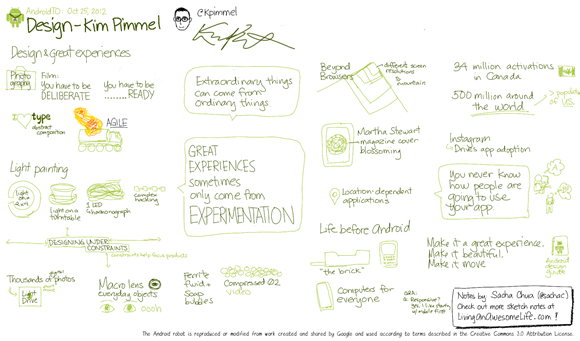 How Wattpad's Android User Base Drives Success – Allen Lau & Mike Beltzner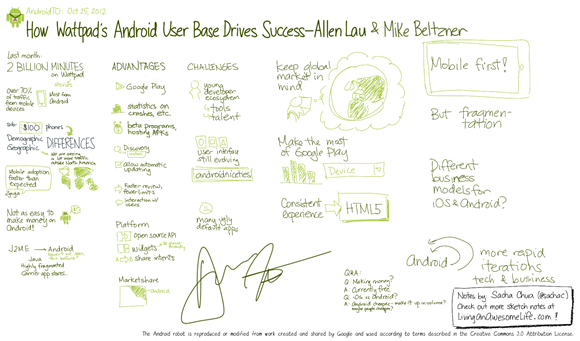 Good Privacy Practices for Developing Mobile Apps – Vance Lockton, Melanie Millar-Chapman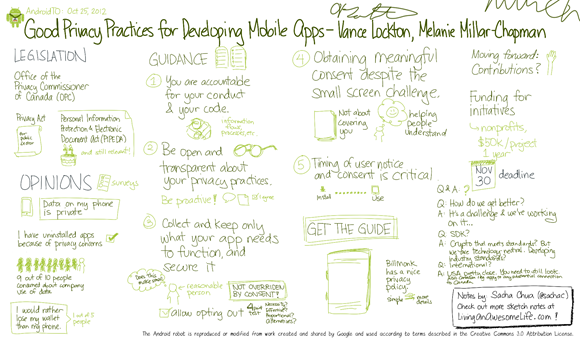 The Secrets of Being a No1 App & Not Losing Money – Gary Yetin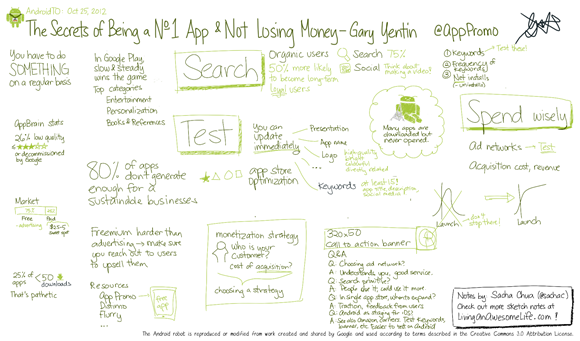 Mobile Apps: Web vs. Native – Anthony Kanfer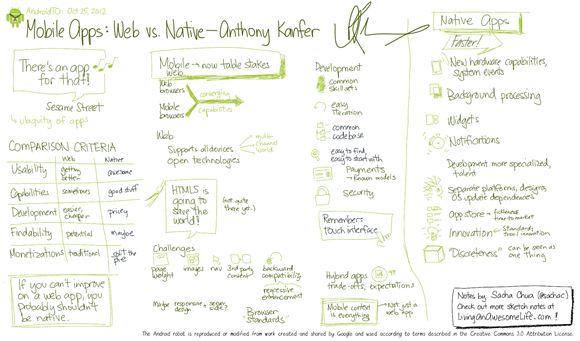 I Wish I'd Known That When I Started – Chris Haseman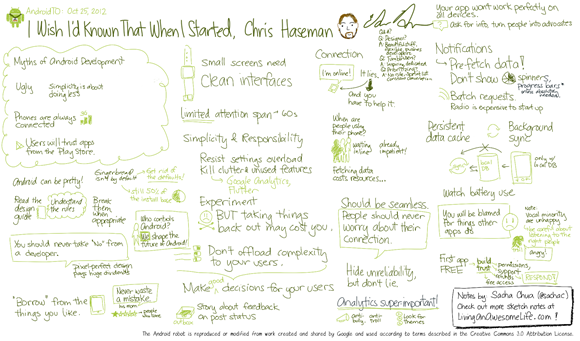 Check out my other sketchnotes!