These are notes from the panel moderated by Terry Foster (Cision) on the changing nature of influence.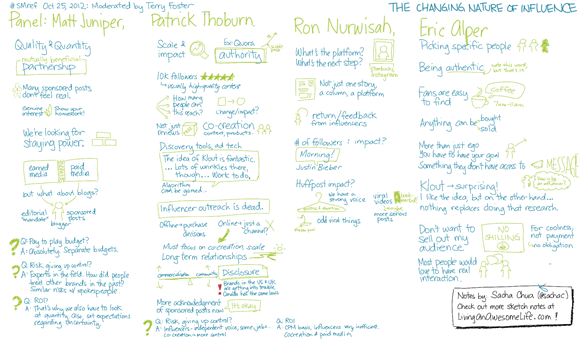 Check out the Twitter conversation for #SMref, or browse through more sketchnotes!
One Pingback/Trackback
01 November 2012 at 12:11pm
[...] graphic recording by Sacha Chua on Sketchnotes from the Social Media Ref ...