Realized I didn't post a copy of my Quantified Self conference sketchnotes on my own blog, just the quantifiedself.com blog. So here they are!
Quantified Self 2012 Opening Plenary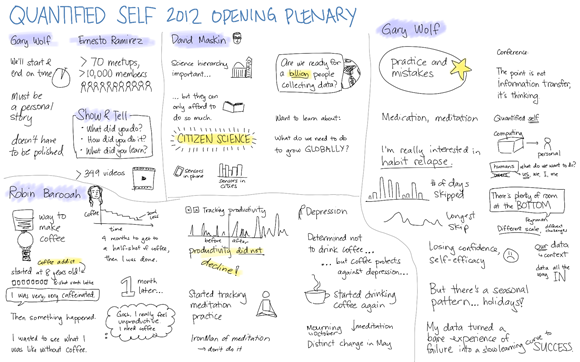 Nancy Dougherty's talk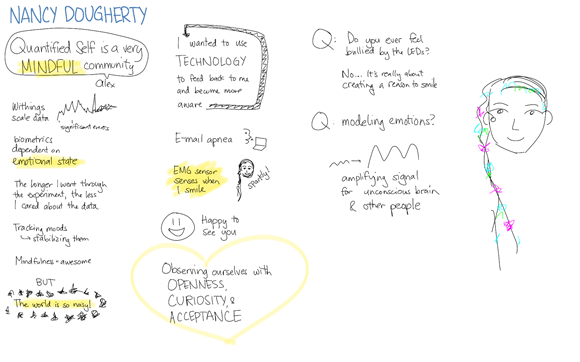 Quantified Self 2012 – Ignite Talks for Day 1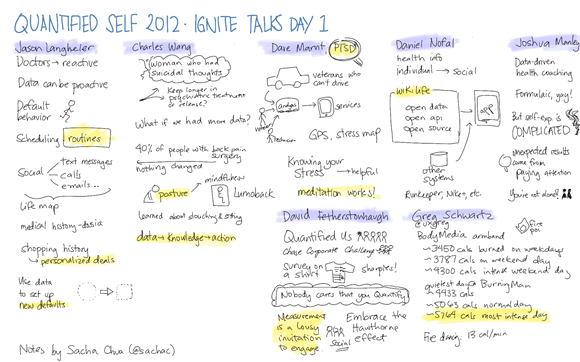 Notes from our session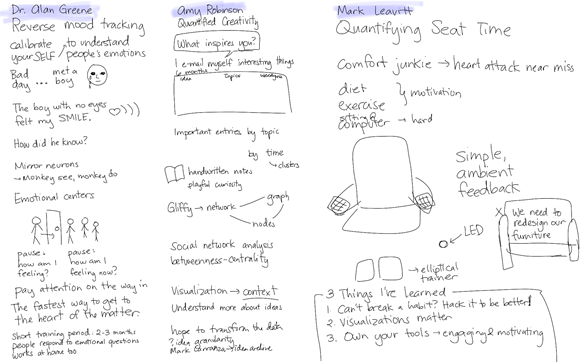 Day 2 lunchtime ignite talks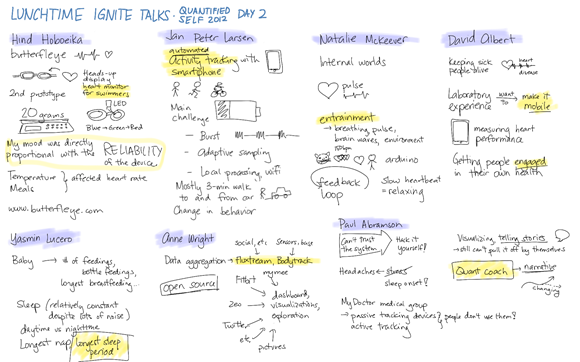 Opening plenary, day 2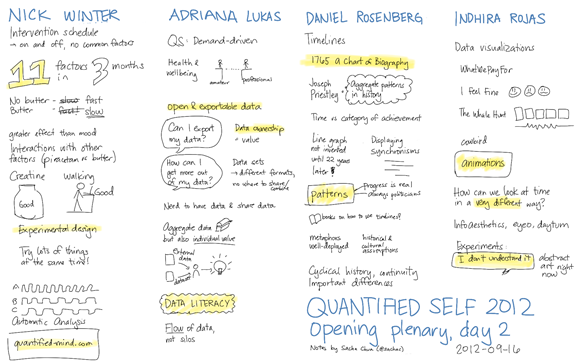 Day 2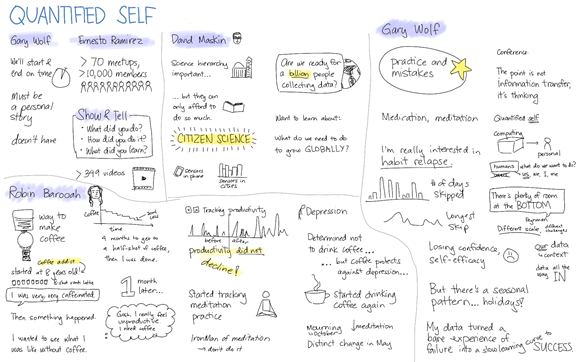 Kevin Kelly – closing plenary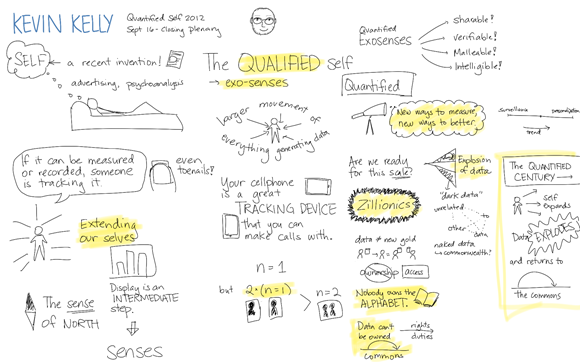 See my conference recap for more text notes.
Feel free to share these! (Creative Commons Attribution License)