Click on an image for a larger version of the sketchnotes. Feel free to share these! You can credit it as (c) 2012 Sacha Chua under the Creative Commons Attribution 2.5 Canada licence.
How to create a free trial that works, Justin Norris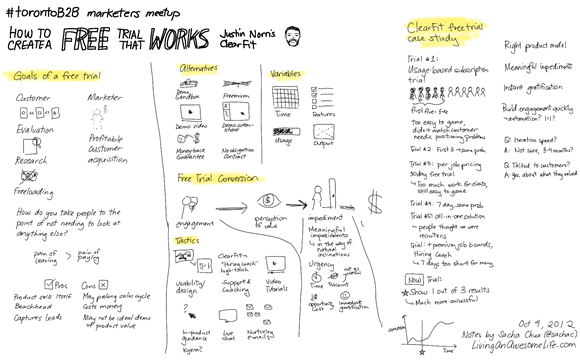 Successful telephone lead generation, Trevor Hamilton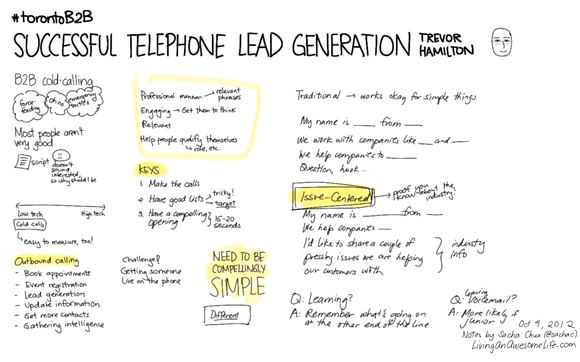 Brainstorming, Marilyn Barefoot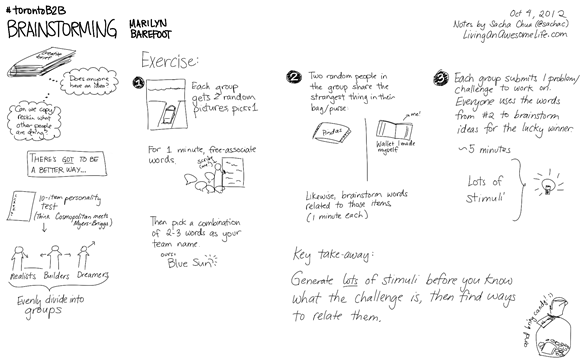 You can comment with Disqus or you can e-mail me at sacha@sachachua.com.