Here's my sketchnote of Mitch Joel's talk at Third Tuesday Toronto. Click on the image to view or save a larger version, which should also print out nicely on an 8.5×11" paper in landscape.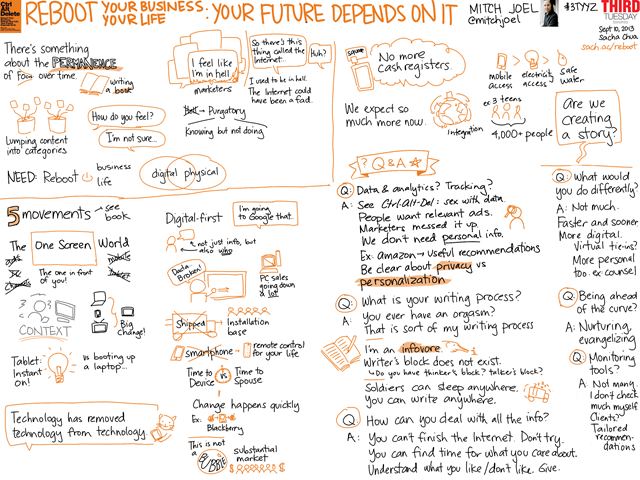 Feel free to share it! (Creative Commons Attribution License)
For more information, check out:
Want more? Take a look at my sketchnotes category. Enjoy!
For your convenience, this page is available at sach.ac/reboot . Share away!