In addition to drawing icons, you can also play with the forms of words in order to make them more fun or visually interesting. Here are some examples. Click on the image to view or download a larger version that you can trace or doodle on, and feel free to share this with others. (Creative Commons Attribution License)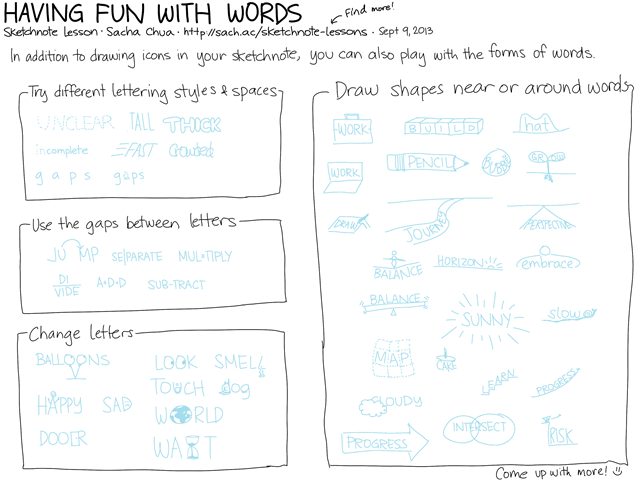 See http://sach.ac/sketchnote-lessons for the other tips in this series, and check back next Thursday for more!

You can comment with Disqus or you can e-mail me at sacha@sachachua.com.