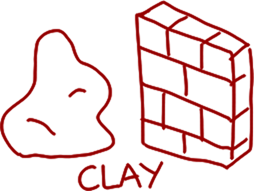 In the process of experimenting with different types of businesses, I've been learning a lot about different types of commitments. There's a spectrum of commitment-hardness, from very hard (spend money if you have to, but Make This Happen) to very soft (it's nice to have, but no big deal if it doesn't work out).

An example of a very hard commitment is speaking. If I commit to giving a talk at event, I need to prepare the talk, and I need to be there. Doesn't matter if I have a cold. Doesn't matter if I'm running late because of another meeting and have to hop into a cab. Doesn't matter if I'm feeling out of it. I need to show up and be professional, which means energy and connection. I can collapse afterwards.

An example of a hard commitment is sketchnoting an event. I promise to be at the event on a certain date, and if I miss that, the opportunity is gone forever. It's not as big a deal as speaking, since sketchnoting is usually an extra. I write my agreements so that I'm only responsible for refunding the client's payment if something falls through instead of being liable for loss of business or other costs. I've never had to invoke this clause, but I've turned down gigs because of uncertainty.

An example of a medium commitment is freelance development. If I'm working with other developers, then I usually need to work at specific times or at a specific pace, but there's often some leeway in what I can do and when.

Conversations are also medium commitments. They're scheduled in the calendar, but we can reschedule if necessary.

An example of a softer commitment is illustration. Someone is counting on the images, and sometimes there's a deadline. I'm free to do the work at a time of my choosing, though, aside from the occasional meetings that are more like hard commitments.

The kind of consulting I've settled into is another example of a soft commitment. I have a few meetings (usually mid-day or early afternoon), but I have a lot of flexibility in terms of how many hours I work each week. We keep a long, prioritized list of things to work on, so I can usually choose what I want to work on at a particular time.

Writing is a very soft commitment. No one cares when I do it, so I can write whenever I want. I can write a whole bunch of posts in one day and spread them out for consistency and variety. I can slowly accumulate thoughts or resources for books. I care about writing at least a little bit each week, but that push comes from me.

Oddly enough, compensation isn't always proportional to the hardness of the commitment. Most of it has to do with the underlying skills rather than how strict the commitment is.

I vastly prefer softer commitments over harder ones. Some of the things I'm working on have unpredictable schedules, and I'd rather be able to reschedule or move things around if something comes up. I minimize the number of hard commitments (business or personal) I need to plan for, and keep a stock of soft commitments that help me take advantage of spare moments. Soft commitments make it easier to match interest or energy with choice of activity, so it's easier to focus and get things done.

I've been taking on fewer events, working on consulting and writing instead. After all, if I can get away with it, why not work with less stress and more happiness? =)

What's the mix of commitments in your life? Do you want to shift it one way or the other?

You can comment with Disqus or you can e-mail me at sacha@sachachua.com.