Jason John Wells told me about braindoodles.net in a comment on my Google Helpouts update (it's funny how these interests cross), so I checked it out. It's a site with basic sketchnoting tutorials geared towards high school students, but apparently it gets the five-year-old kid seal of approval too. And this thirty-year-old! =)
Here's what I drew while listening to the first two lessons: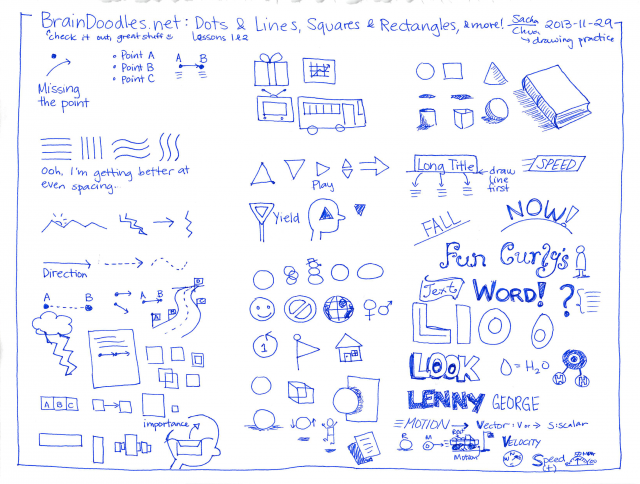 Intimidated by the idea of drawing? Thomas Michaud breaks it down into building blocks and shows some easy-to-follow examples. I love the sketchy feel of the website, and will probably work on incorporating even more hand-drawn elements into mine.
Check out BrainDoodles.net!