Posted: - Modified: | life
We did the formal pamanhikan last night, over Skype. I prepared an agenda to help W- and his parents talk to my parents: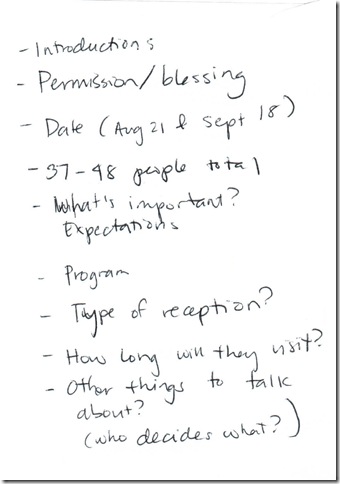 The agenda provided a running joke throughout the video chat. ;) The structure helped, too! We documented the decisions made, and I'm responsible for e-mailing people the minutes. W- and I keep planning information in Google Wave, a shared spreadsheet, and other notes.
Yes, we're that kind of couple.
W- and I have joked that IBM's helped us get a lot of experience in working with global teams and coordinating projects. ;)
Also, in other news, I'm engaged. =)