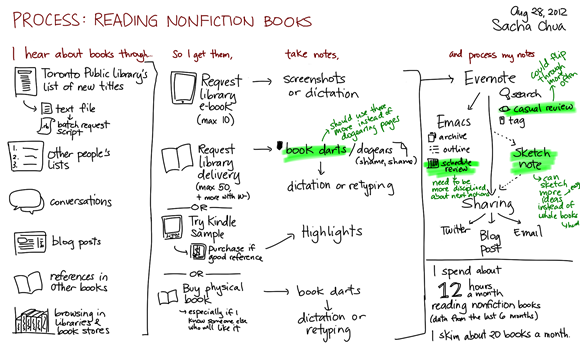 Here I resolve to use book darts more often, to review my notes more deliberately, and to try sketchnoting ideas instead of being intimidated by the task of summarizing an entire book on a single page. I'm happy with the ones I did, but they're hard to do because they require a much closer reading! <laugh>
I like drawing about how I do things. It's more fun than describing the process with text, and I can annotate it with opportunities for improvement.
One Pingback/Trackback
10 April 2013 at 4:04pm
[...] Process: Reading nonfiction books ...