From Wireframe to WordPress Theme in 10 Minutes – Sam Xu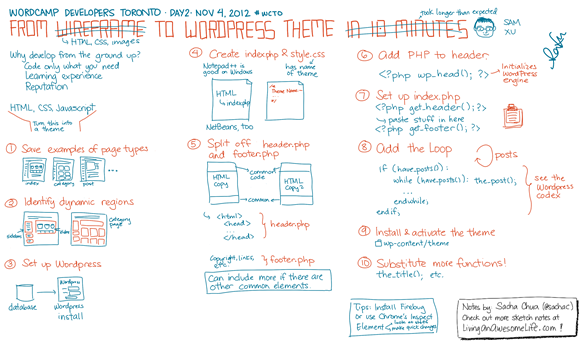 WordPress for a Large Site – Brandon Hill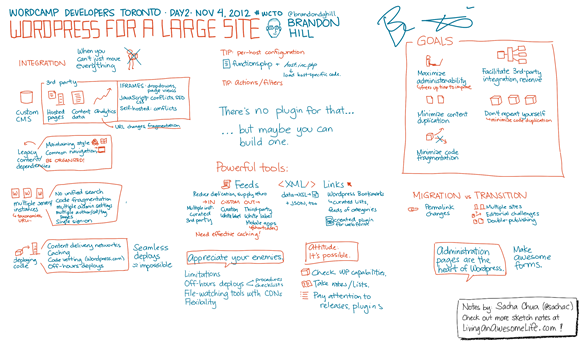 Mobile Apps in WordPress Version 2.0 – Trevor Mills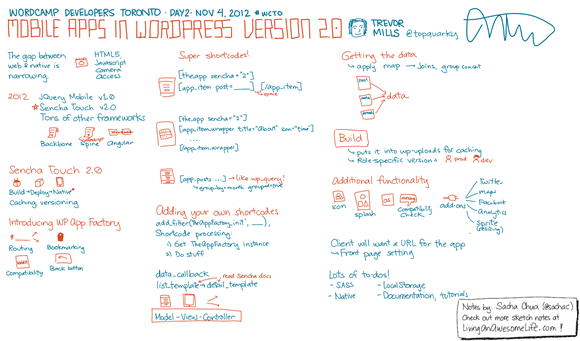 If you like this, check out the sketchnotes from Day 1 of WordCamp Developers Toronto 2012, or see my other sketchnotes! Search Twitter for #wcto to see what people have been saying about WordCamp Toronto, or check out the conference site for more updates and slide decks.
One Pingback/Trackback
10 December 2012 at 12:12pm
[...] Sam Xu: From Wireframe to WordPress Theme in 10 Minutes | Sketchnotes ...