Updated 2014-01-13: Added sketches
Updated 2013-11-29: Added video tutorials
Lots of people want to learn more about how to sketchnote, so I'm working on building some resources for learning through sketchnotes (a book? a course?).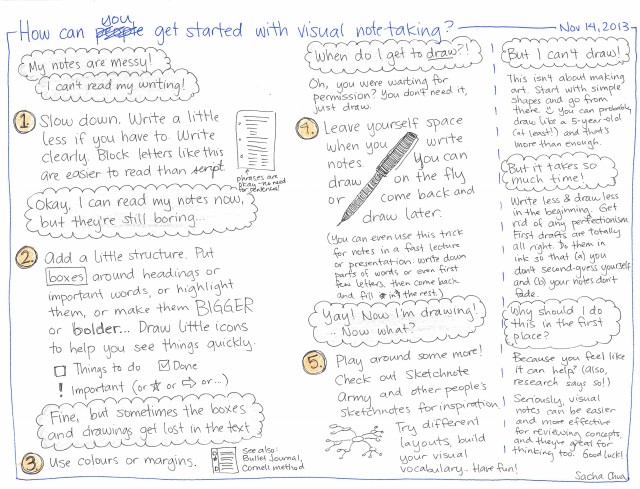 Here are some excellent resources for getting started:
I've been putting together some drawing/sketchnoting tutorials too – check them out!
If there are gaps that you'd like to learn more about, or if you have any questions that the above resources haven't answered, I want to hear from you! Comment below or e-mail me at sacha@sachachua.com , and help me figure out what should go into this book/course/thing. =)
Related posts