If you emphasize parts of your sketches, you make it easier to review and "read."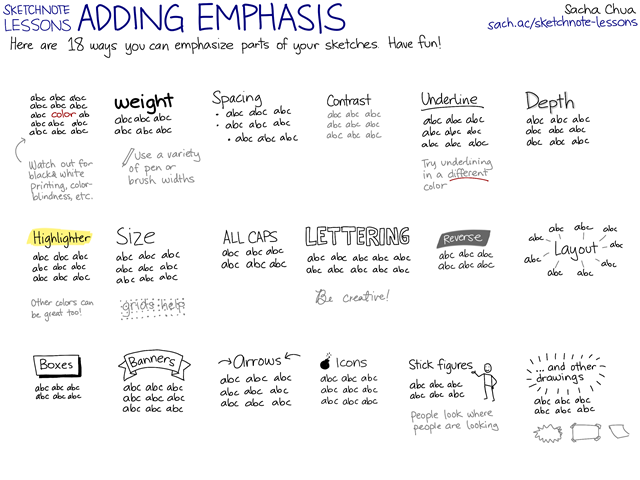 Color, weight, spacing, contrast, underline, depth, highlighter, size, all caps, lettering, reverse, layout, boxes, banners, arrows, icons, stick figures, and other drawings… Have fun!
Like this? Check out the other sketchnote lessons and learn more. Feel free to suggest topics, ask questions, or share your own tips!