Stick figures are fun to draw. Click on the image to view or download a larger version that you can trace or doodle on, and feel free to share this with others! (Creative Commons Attribution License)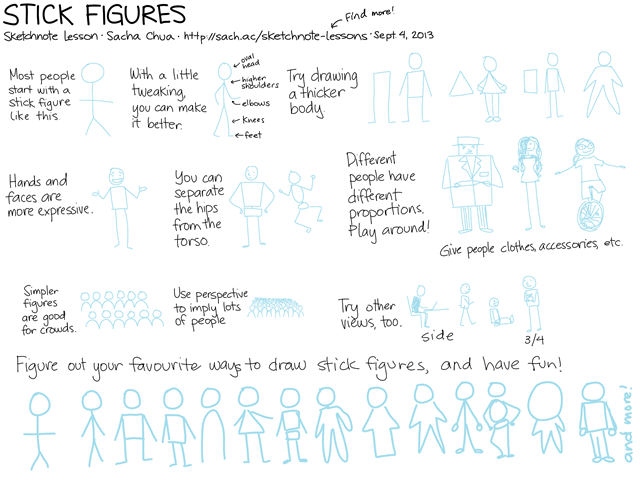 See http://sach.ac/sketchnote-lessons for the other tips in this series, and check back next Thursday for more!

You can comment with Disqus or you can e-mail me at sacha@sachachua.com.