Here are some more doodles I drew while listening to the video tutorials at BrainDoodles.net: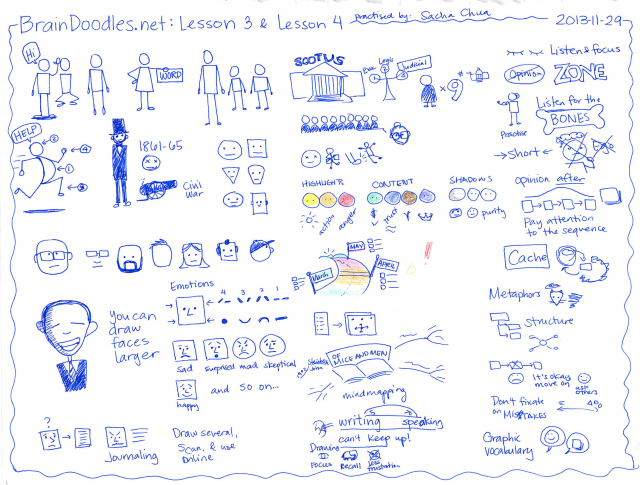 I like the reminder to play around with drawing faces and accessories – gotta do that more often! =)
See last week's post for the previous lessons, and watch the tutorials yourself at BrainDoodles.net . Want other video tutorials? Check out SketchoFrenzy.com!