Maybe there are writers who sit down at their keyboards and type out their thoughts in one straight sitting. Maybe there are people who can focus on one project and see it to the end. I'm not one of those people (yet?) – I move from interest to interest, and somehow it works out anyway. It turns out lots of people are like this, too.
I was talking to a writer who felt scattered because she wrote about lots of different topics in bits and pieces. Here are some tips on planning, organization, writing, and improvement. Hope they help!
Click on the image for a larger version.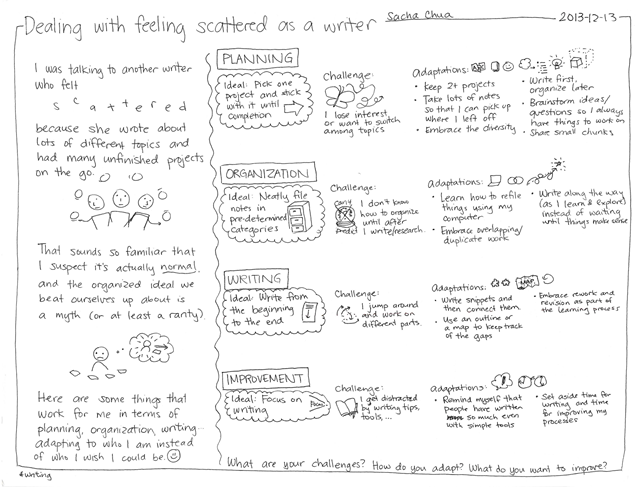 I'd love to learn from your tips too! Please share them in the comments. =)

You can comment with Disqus or you can e-mail me at sacha@sachachua.com.