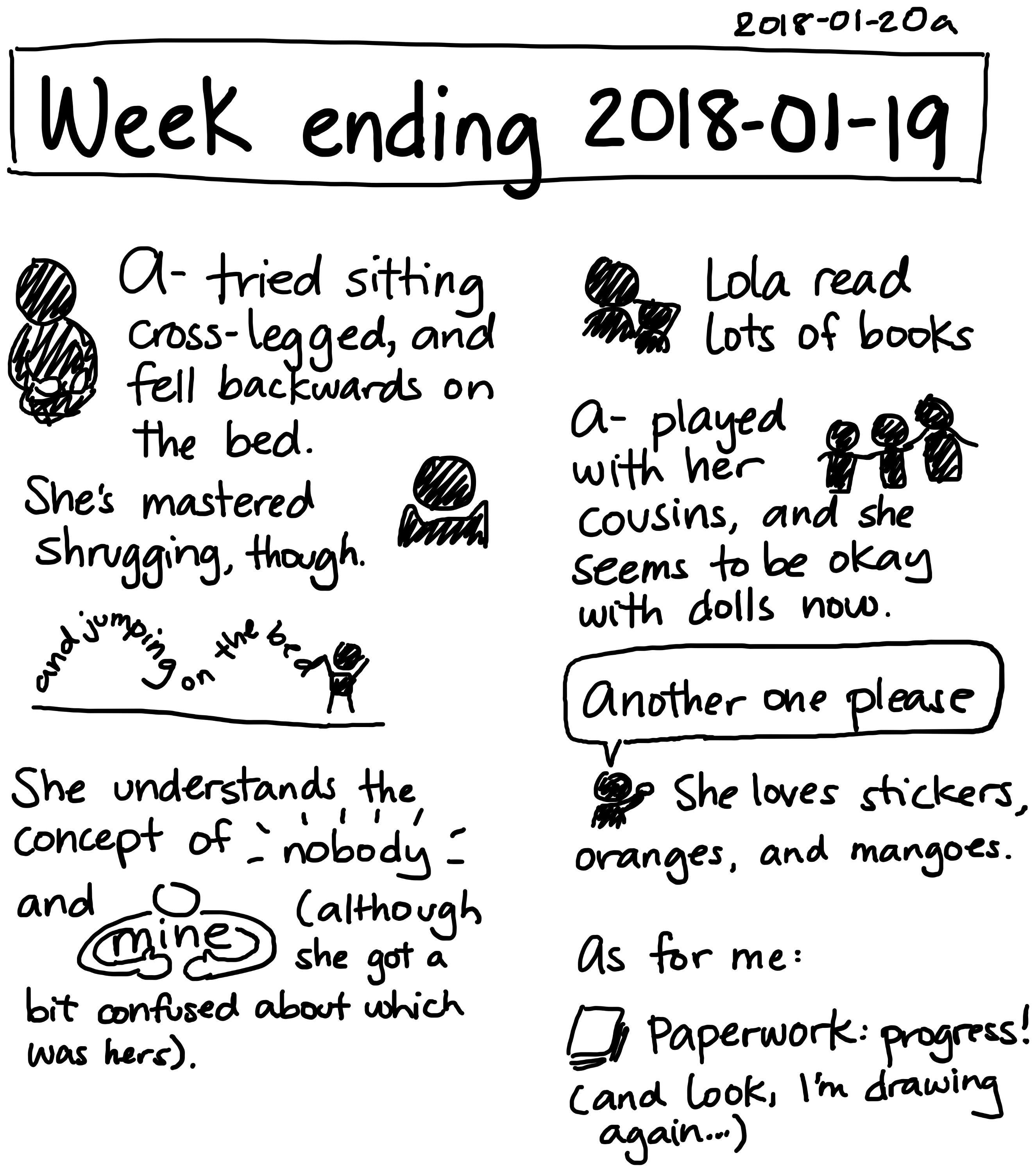 It was a lot of fun watching A- experiment with new concepts this week. She tried saying, "No play Ate A*, this mine!" This is great! She's learning about owning things. I did point out that the toy she was clutching was actually her cousin's, and we sorted it all out with a minimum of fuss. I look forward to helping her navigate this interesting time.
She also tried arranging her legs to sit like she saw Tita Ching and Tita Kathy do, and she promptly fell backward onto the bed. I successfully avoided laughing out loud. She figured out shrugging, though, and that got a few chuckles.
One time, she was looking for Tita Ching. She ran to the living room, but it was empty. She said, "Nobody!" and then looked for Tita Ching in another room. I wonder if that means I can introduce the concept of zero when counting, too…
We've been focusing on family time: lots of time with her cousins, aunts, and grandmother. Reading works out pretty well as a bonding activity, especially for those of us who aren't up to jumping up and down on the bed.
Also, she seems to be okay with dolls now, hooray! She used to get quite anxious at the sight of dolls. She still doesn't seek them out, but she doesn't seem to be as bothered by them as she used to be. It's probably due to seeing her cousins have lots of fun playing. Next on my desensitization list: dentists!
I managed to get the first set of paperwork out the door, hooray! We're also working on sorting out bank accounts. Slow and steady…