Nolin LeChasseur of Brainrider shared these 5 key elements of a B2B content marketing strategy:
Prioritize measurable objectives
Articulate the business you're in using customer terms
Profile target customer segments
Identify content that's working now
Develop content aligned with what your customer wants to know
Click on the image to see a larger version.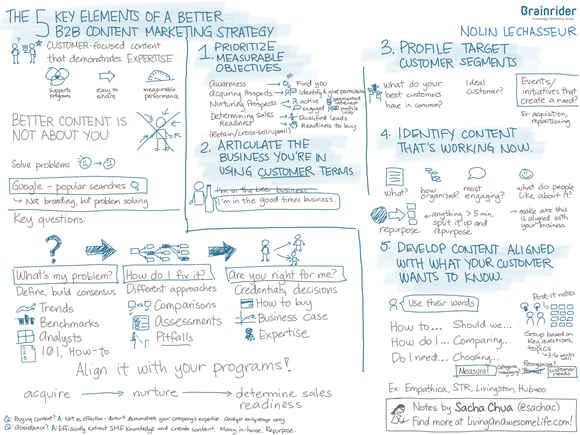 For more details, check out the slides and the video of a previous talk!
Like this? Check out my other sketchnotes for business- and technology-related visual summaries. Want me to draw for you? Get in touch!