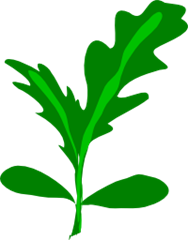 That was a busy week. Lots of work, lots of accomplishments, and lots of new things learned!
From last week's plans:
Work
[X] Discuss virtual leadership
[X] Finalize preparations for Idea Lab
[-] Revise my "Remote Presentations That Rock"
[X] Flesh out more parts of the wiki
[X] Follow up on expertise location pilot – export lists of experts
[X] Track Idea Lab interest
[-] Update invitation template
Also: Listened to Debbie Landers talk about being a remote executive ("All executives are remote, in a way")
Chatted with Laurie Friedman about leadership
Blogged about facilitation tips
Drafted newsletter
Set up training community
Posted visual essay on smarter leaders
Updated and reorganized part of the wiki
Talked to extended team members
Helped Camille Nichols track down resources
Sent list of experts for expertise location pilot
Relationships
[X] Meet with lawyer regarding the marriage contract
[-] Add another freezable meal to our repertoire (chicken-based?)
[X] Plant more herbs in the back box
Also: Attended Tania's tea party
Built garden box frame with W-. Lots of work and lots of fun.
Planted asparagus, whee! Also picked up more strawberries and a cherry tomato plant
Turned the compost
Made large batch of spaghetti sauce
Made cream puffs
Attended J-'s school musical (Dear Edwina) – that was fun! Why don't we have beginners' musicals that grownups can sing in? =)
Scanned paperwork for my mom
Life
[-] Get started on skirts
[-] Post five drawings
[X] Figure out how to blog or journal small, quick notes
Also: Drew more cats
Planned how to simplify life, remember better, and fight clutter
Plans for next week:
Work
[ ] TOP: Facilitate Idea Lab and summarize results
[ ] Revise "Remote Presentations That Rock"
[ ] Follow up on expertise location pilot
[ ] Reflect on IBMers at their best – map competencies to how I currently practice them and how I want to grow
[ ] Post more thoughts on career growth
Relationships
[ ] Work on garden frame
[ ] Send some more information that my mom needs for her visa application
[ ] Plant the rest of the herbs
[ ] Send additional information to lawyer
Life
[ ] Spring cleaning: wardrobe, bedside table, living room, etc.
[ ] More organization: try belt pouch + bag system
You can comment with Disqus or you can e-mail me at sacha@sachachua.com.