Great week for geeking out! Lots of system administration tasks checked off. =) Next week, time to focus on the "right side of the brain" – building visual vocabularies, animating sequences, and so on.
Blog posts
Other notes
Link roundup
Sketches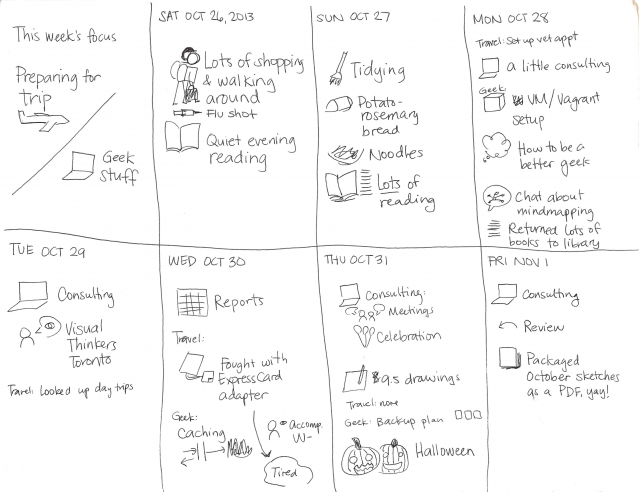 Focus areas and time review

You can comment with Disqus or you can e-mail me at sacha@sachachua.com.