Update Jan 17, 2013: Added video!
I sketchnoted this live at the free MaRS Entrepreneurship 101 series (webcast and in-person session every Wednesday). Click on the image for a larger version of sketchnotes.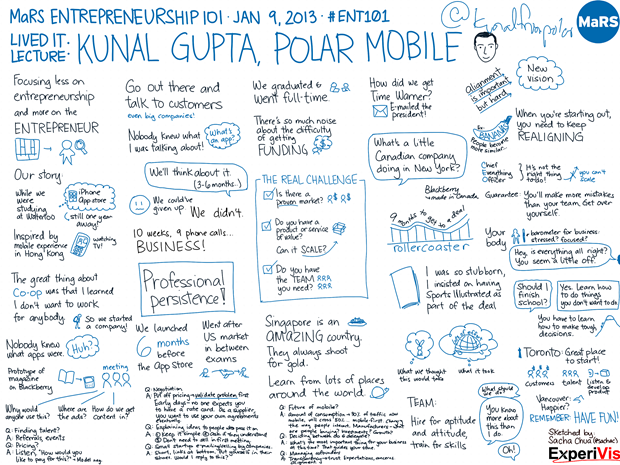 Feel free to share this! You can credit it as (c) 2012 Sacha Chua under the Creative Commons Attribution 2.5 Canada licence.
Here's the video:
Lived it Lecture with Kunal Gupta of Polar Mobile ― Entrepreneurship 101 2012/13 from MaRS Discovery District on Vimeo.
Find more details on MaRS Discovery District's blog. Check out my other ENT101 sketchnotes, or other sketchnotes and visual book notes!