Here are my notes from Damian Conway's talk "Fun With Dead Languages". =) I heard him give an older version of this talk years ago, and I'm amused to find that my Latin dabbling gave me a much deeper appreciation of this talk.
As always, click on the image to view a larger version, which you can print out if you want.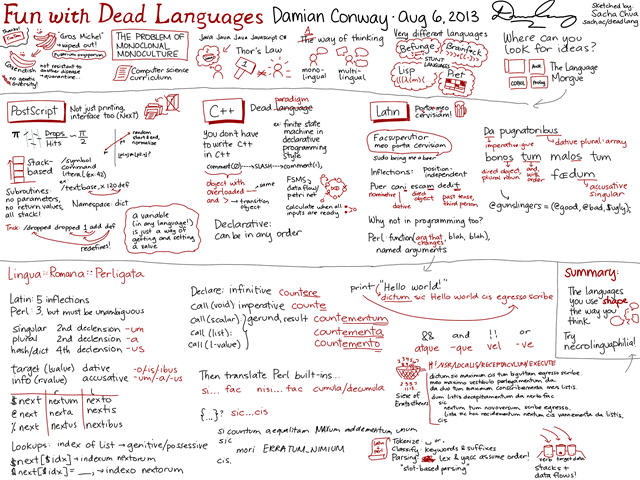 Please feel free to share this under the Creative Commons Attribution License! =)
If you like this, check out Damian Conway's site or this paper on Lingua::Latina::Perligata. Like these sketches? Check out my other sketchnotes and visual book reviews.