Brainrider hosts these wonderful monthly meetups for marketers (digital and traditional) in Toronto. Click on an image for a larger version of the sketchnotes. Feel free to share these under the Creative Commons Attribution 2.5 Canada licence!
Dragging an Organization into the Digital Age – Sarah Major and Jeanie Hendrie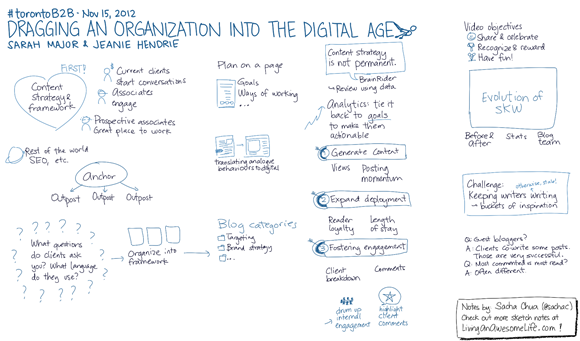 7 Steps to Social Media Success, Richard Marginson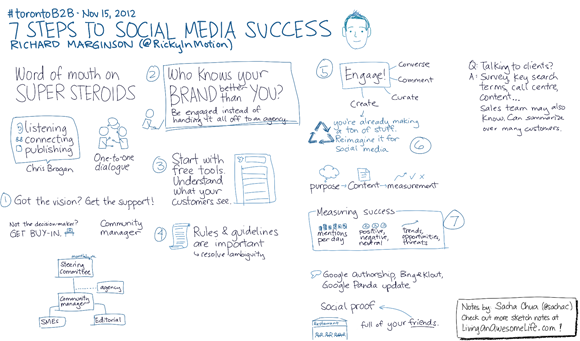 Like these? Check out sketchnotes for previous #torontob2b meetups or my other sketchnotes!